Our Menlo Park Handyman Contractors Do Custom Work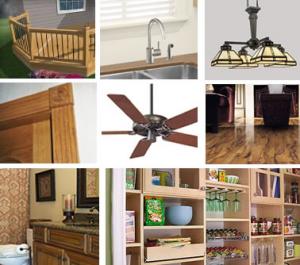 We don't like to brag, at least not that much, but when you've received the feedback that we have it's hard not to. Our Menlo Park handyman contractors have been recognized as one of the top businesses in the area for customer satisfaction for the past 5 years in a row. We're very proud of this and strive to keep it this way for the next 5 years and more!
Why do our customers love us so much? Well, it could be our friendly service techs, or maybe our custom interior work. It might be our attention to detail or our willingness to take on even the toughest problems. But, honestly, we think it's our honest approach to every job. When we come in, we don't sugar coat anything. We tell you exactly what it's going to take to do the job and we give it to you in writing. If there is an unexpected problem or if we find a deeper cause for the problem we'll let you know immediately. We're not in the market to nickel and dime you and we don't put anything on your bill that you haven't seen first. We want your fix to get done the right way so you can't even tell there was a fix in the first place.